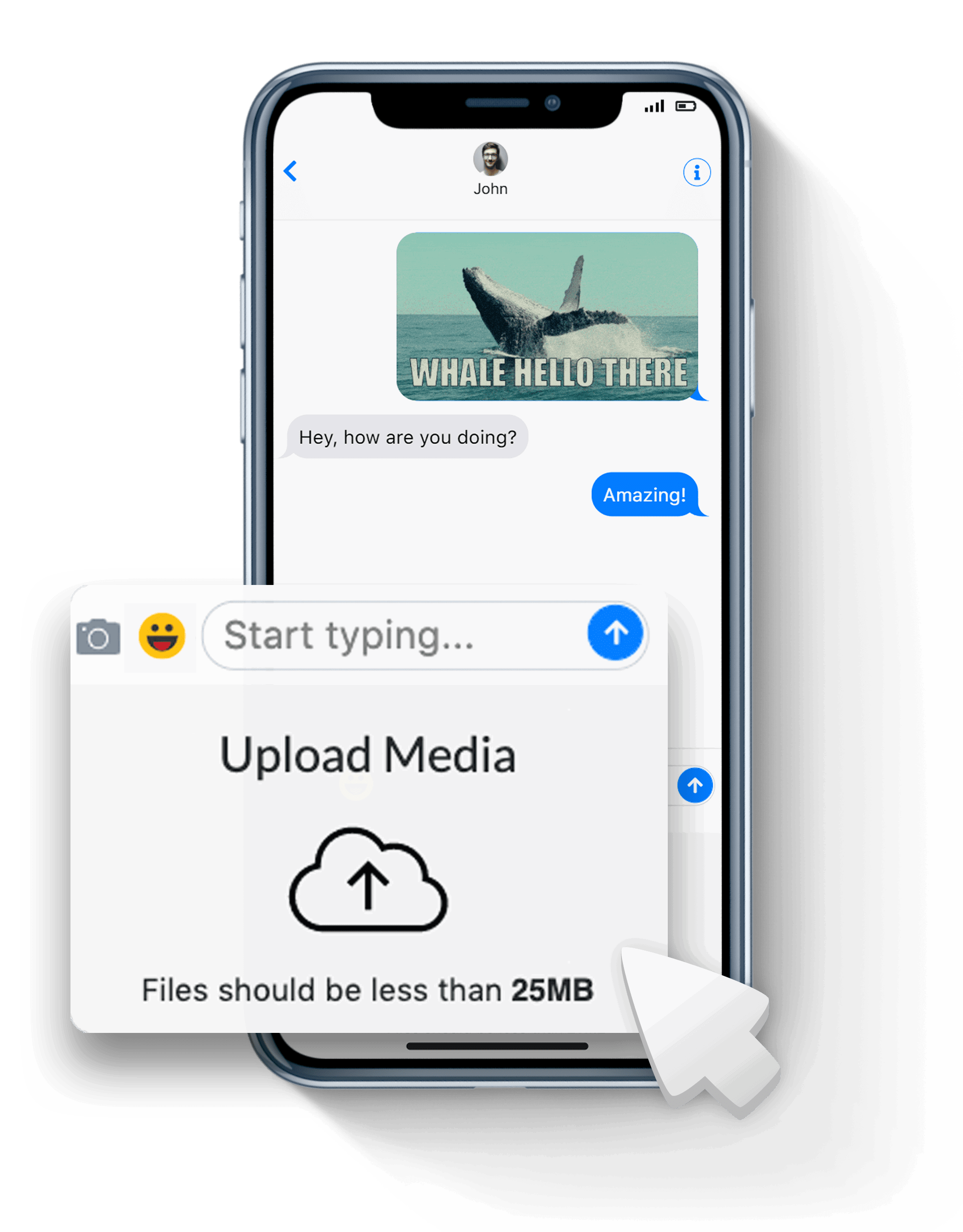 With these elite upgrade features, your TxtVideos will be set for ultimate success from day one. Explore unlimited images, extended play lengths, GIF exports, and a huge library of secret scripts to launch your videos in a flash.​
It's time to experience the full potential of what TxtVideo can do for your marketing.
 © TxtVideo 2022 - All Rights Reserved
WITH THIS LIMITED, ONE-TIME OFFER, WE'VE SWUNG THE DOORS OPEN ON A TON OF SPECIAL TXTVIDEO FEATURES THAT ARE ONLY AVAILABLE ON THIS PAGE...
Maximize your traffic, engagement, and profits with TxtVideo premium feature upgrades
If your TxtVideo characters are a chatty bunch, or you're scripting a group conversation, your special upgrade lets you create videos up to a whopping 3 minutes long. 
Create a deeper dialogue and more exciting stories to draw your customers in with this one-time  premium upgrade feature.
Stop the scroll with bright, eye catching TxtVideo imagery. Once you have this exclusive upgrade, you'll be free to use unlimited images and let your imagination go wild.
With this exclusive upgrade bundle, you'll get new scripts, skins, and backgrounds delivered direct to you every month at no extra charge
GET INSTANT ACCESS RIGHT NOW TO...
EVEN MORE premium features to create unique TxtVideos that SELL - no matter what industry you're in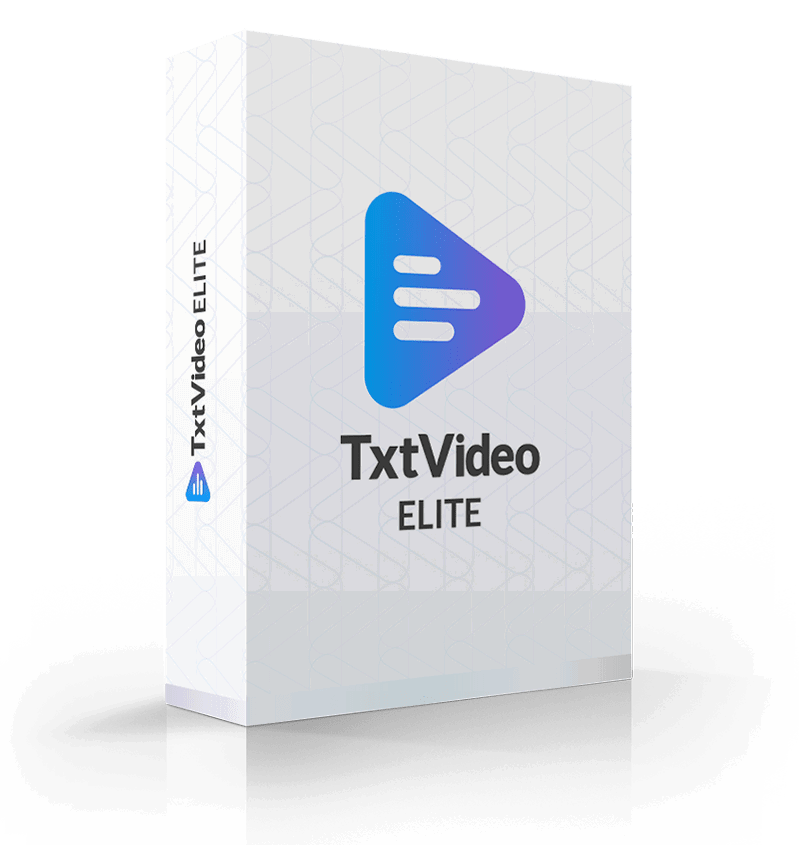 The ultimate TxtVideo premium upgrade bundle
Get your exclusive upgrades and increase your profit potential with TxtVideo
Remember: This offer disappears once you leave this page, so this is your only chance to get these special upgrades.
This product and the owners do not guarantee your income or success by the use of this tool. Your results will vary from those shown. You assume all risk for any and all results, including financial losses or gains you may experience. This website is in no way affiliated with Facebook or any of Facebook entities. 
Get bigger results and more profits from your conversational videos
DFY Conversion TxtVideo Scripts
Stop spending time jumping to other platforms to search for that perfect GIF or Sticker. Use the inbuilt GIF/Sticker search & post to your videos directly from the TxtVideo app.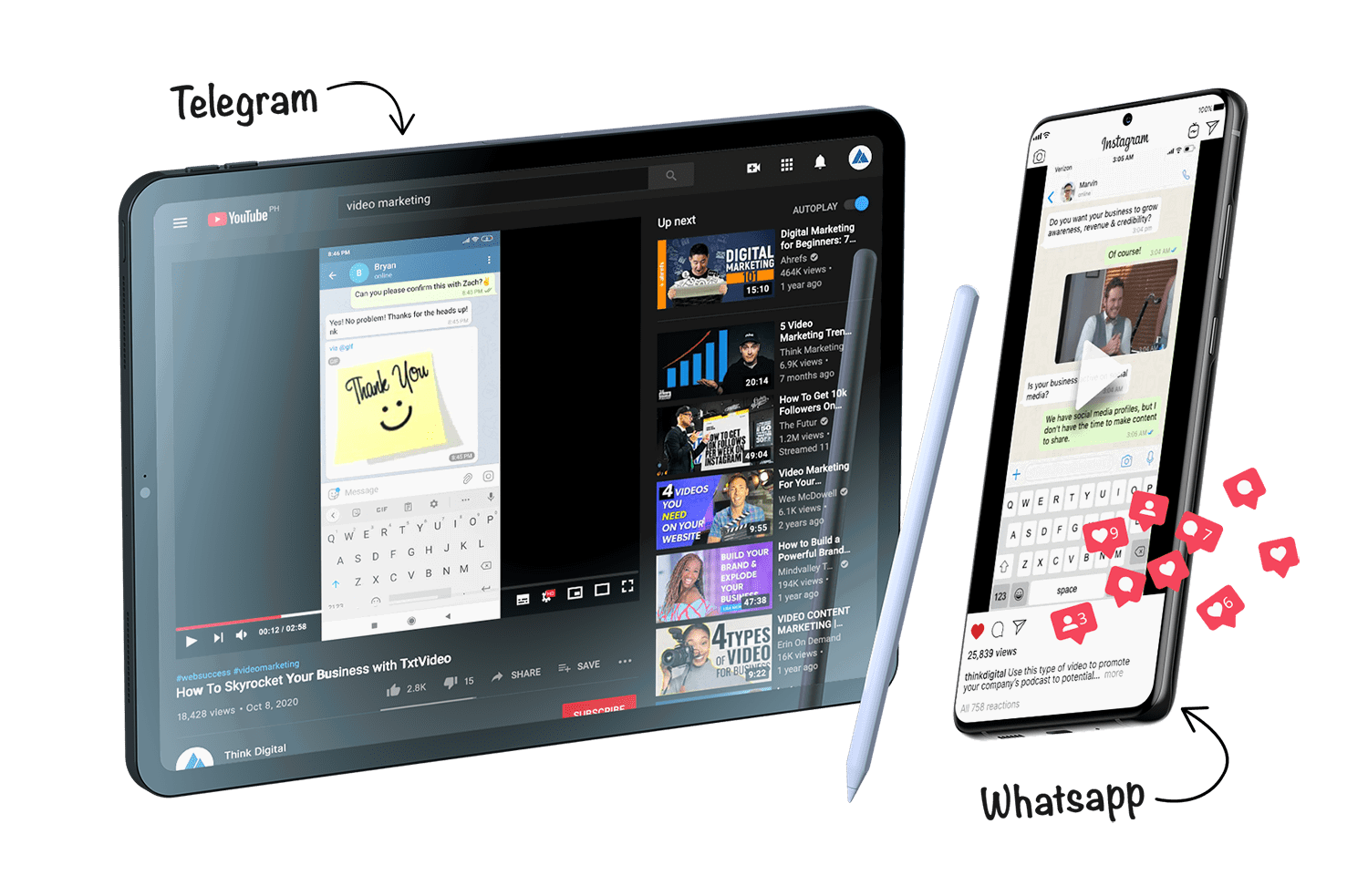 Your customers use multiple platforms to communicate. These new video skin apps give you options to make your videos even  more realistic.
GIFs are one of the most popular dynamic image formats online. And they have a huge potential to go viral. 
With the upgrade bundle, you'll be sure to get more likes, more shares, and more engagement with both GIF and MP4 export options.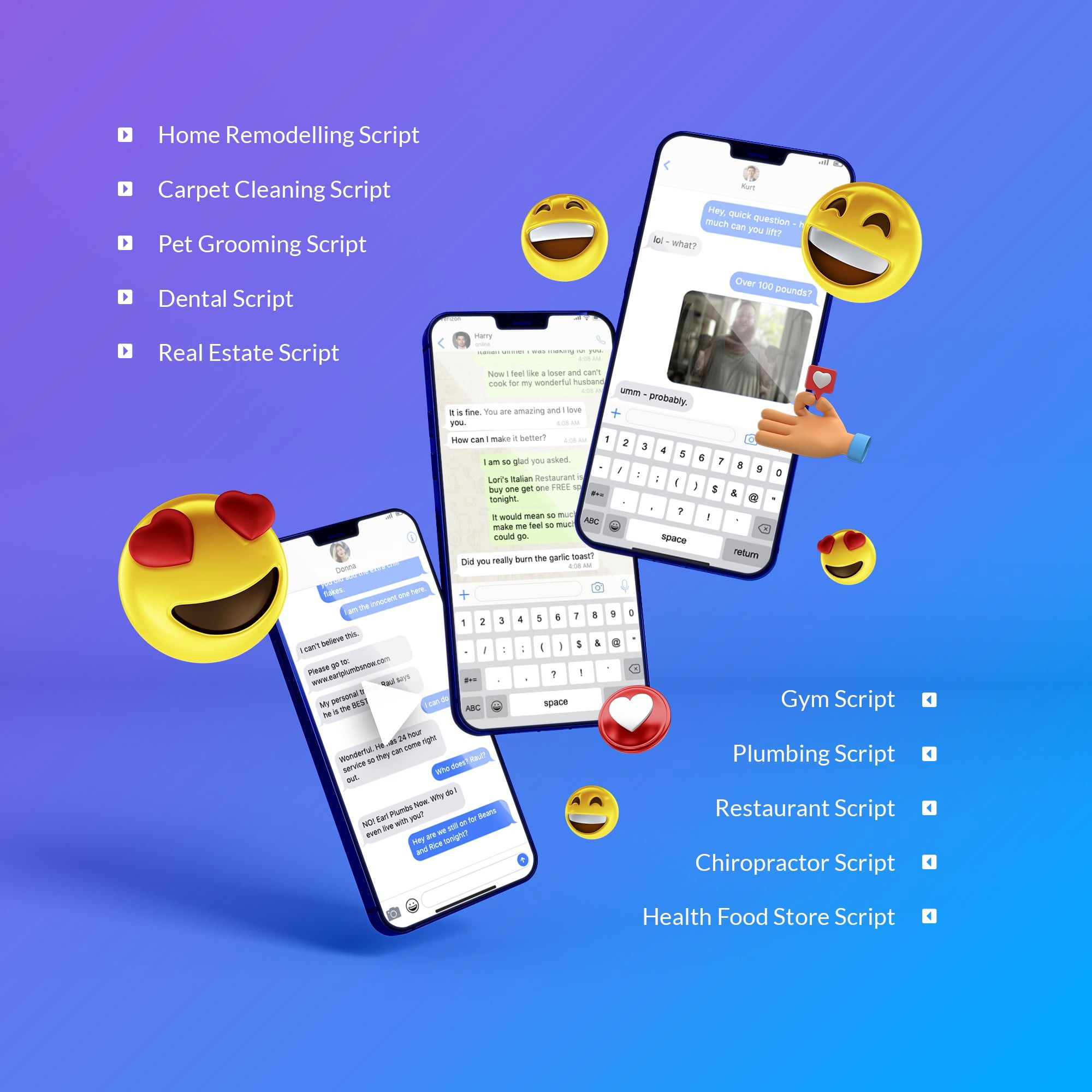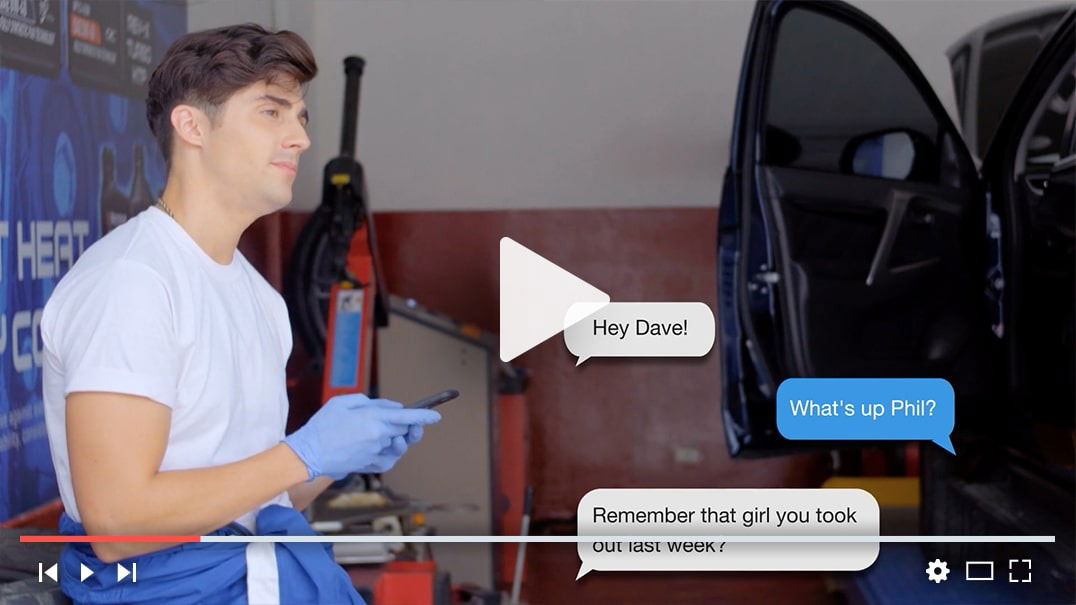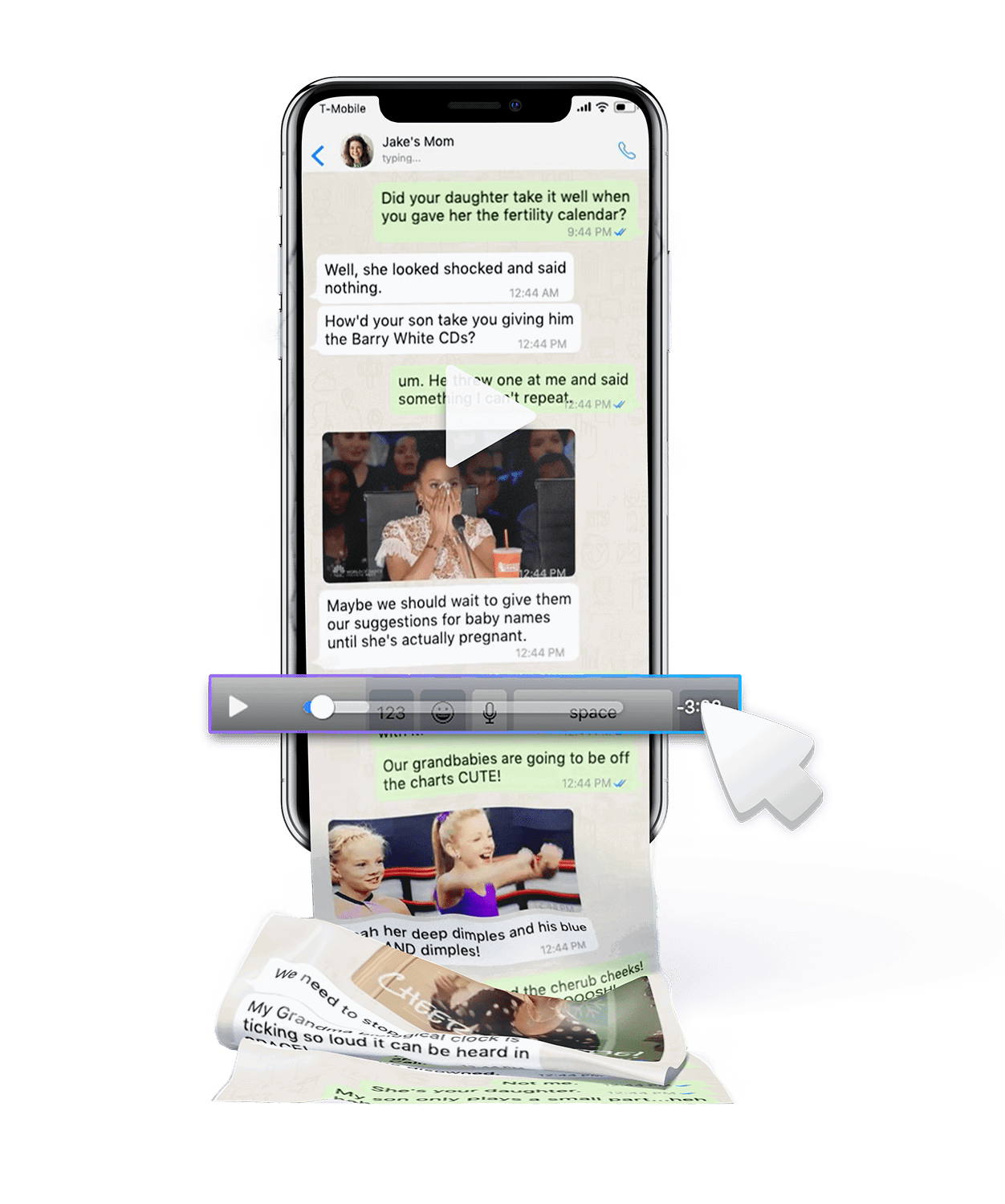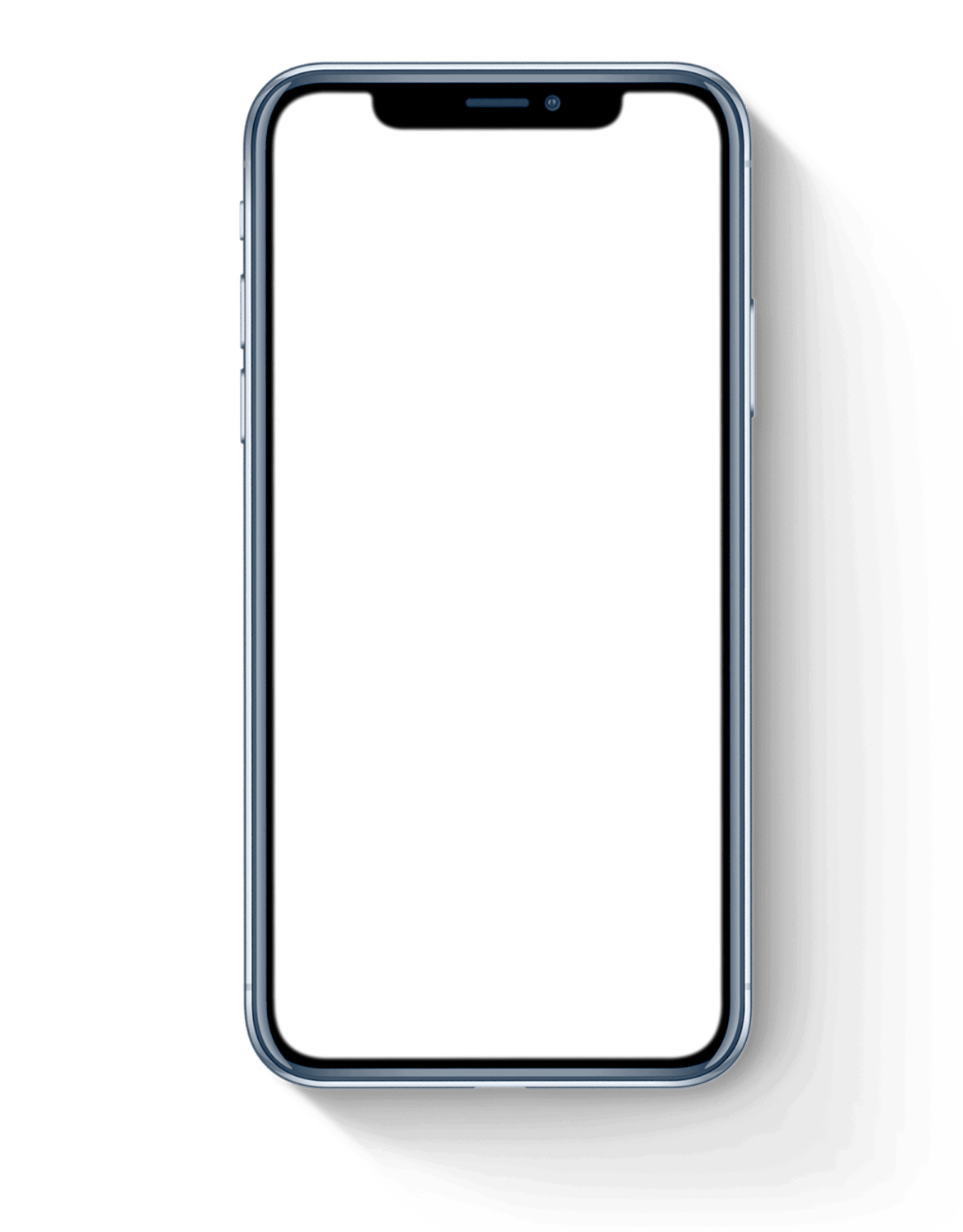 Yes, you read that right. We said, "GROUP conversations".
Keep reading for more details of these truly amazing feature within this premium upgrade bundle.
You must be super excited to get started with TxtVideo…
…however, it's equally important to "Start Off On The Right Foot". Remember, you only get one shot at hooking your audience to your message.
You either get it right the first time or miss it completely.
Hit-and-trial methods are not meant for 'Marketing A Business'. Your marketing and its packaging need to be powerful and hit your audience at the right spot in the first shot itself.
In TxtVideo, you can simulate the deleting and re-writing of messages for a more authentic look and feel. 
Edit your text and your feelings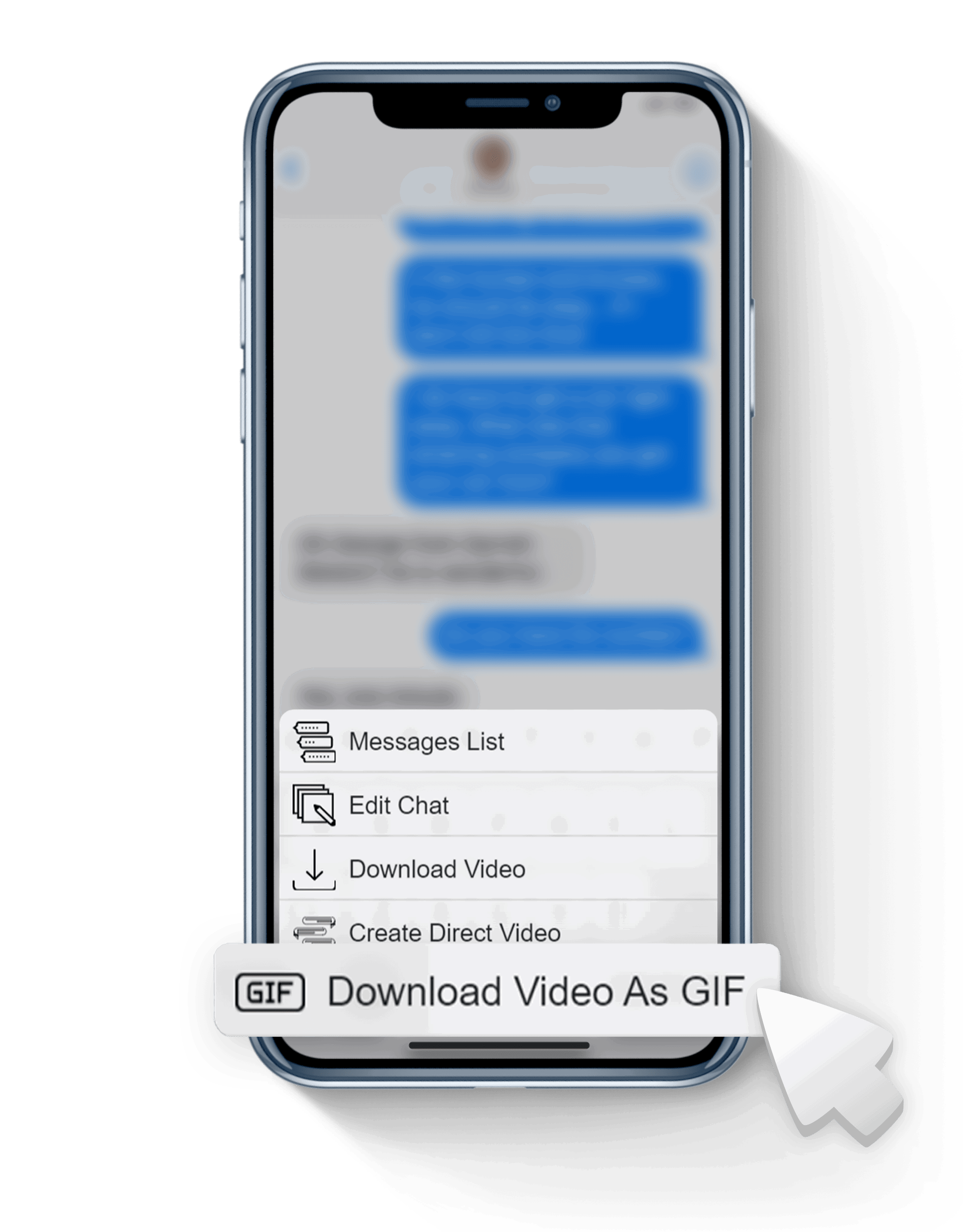 ...the ability to add Group Messaging to your account
SCRIPTS CREATED BY A TEAM OF 7-FIGURE COPYWRITERS AND MARKETERS
You get instant access to 10 professionally written, high-converting TxtVideo scripts today and then every month more scripts are delivered straight to your dashboard for easy access and use
These video backgrounds are NOT stock footage. They are shot on location by our in-house video production team. This means you get brand new unique video backgrounds in different niches added to your account every single month!
Secure your unfair advantage today and make your TxtVideos REALLY stand out.
Instant access to 4 more amazing video backgrounds
TAKE YOUR CONVERSATIONAL VIDEOS TO NEW HEIGHTS
...With exciting new backgrounds that won't be available to anyone else, plus brand new, professionally shot templates added to your account every single month
More incredible features included in this premium upgrade bundle
PLUS FOR A LIMITED TIME ONLY, WE ARE OFFERING...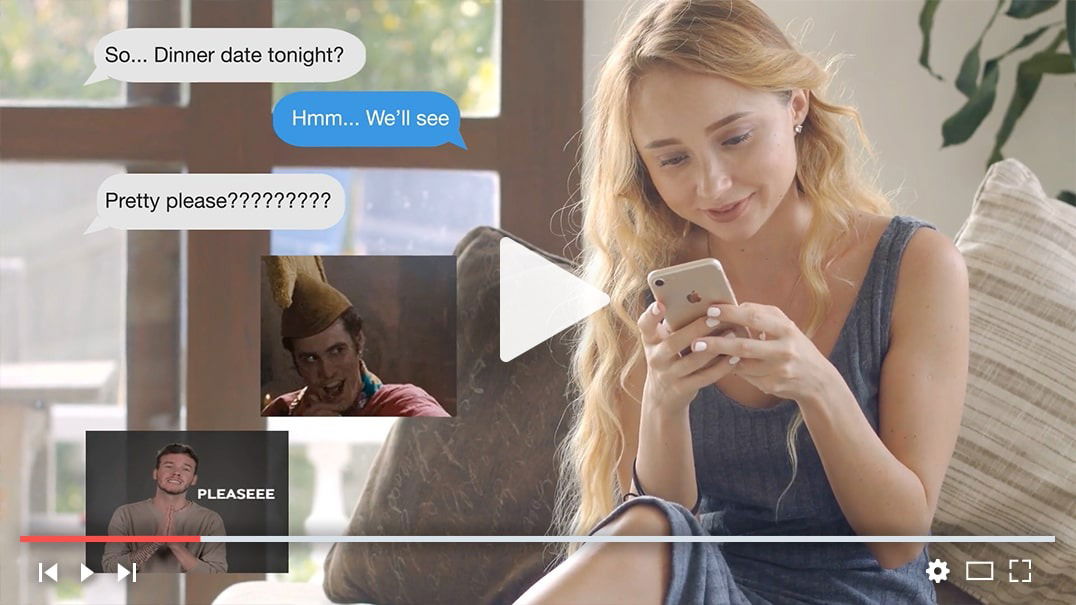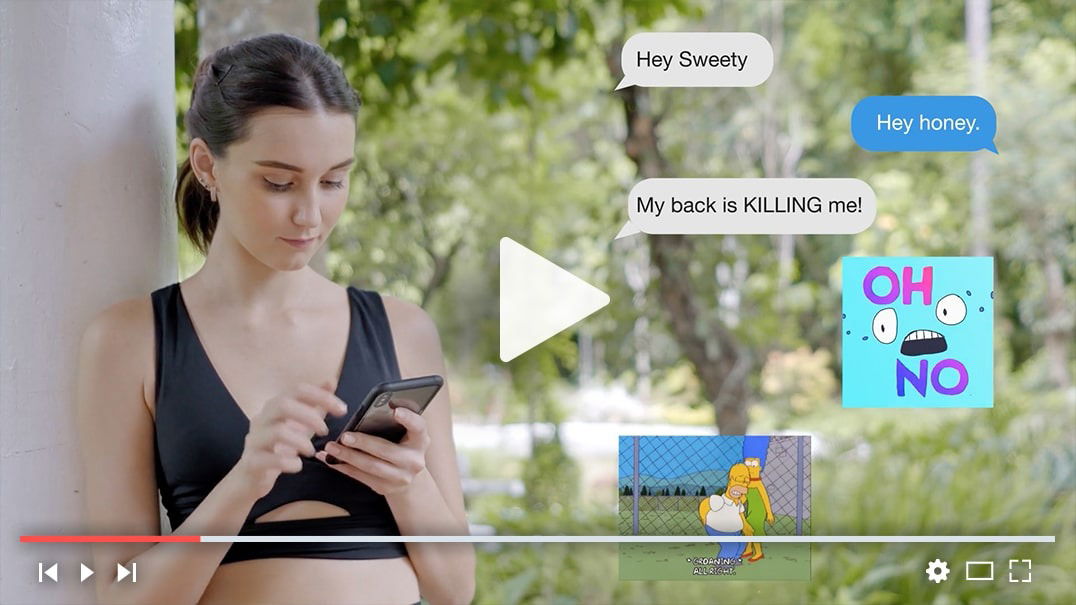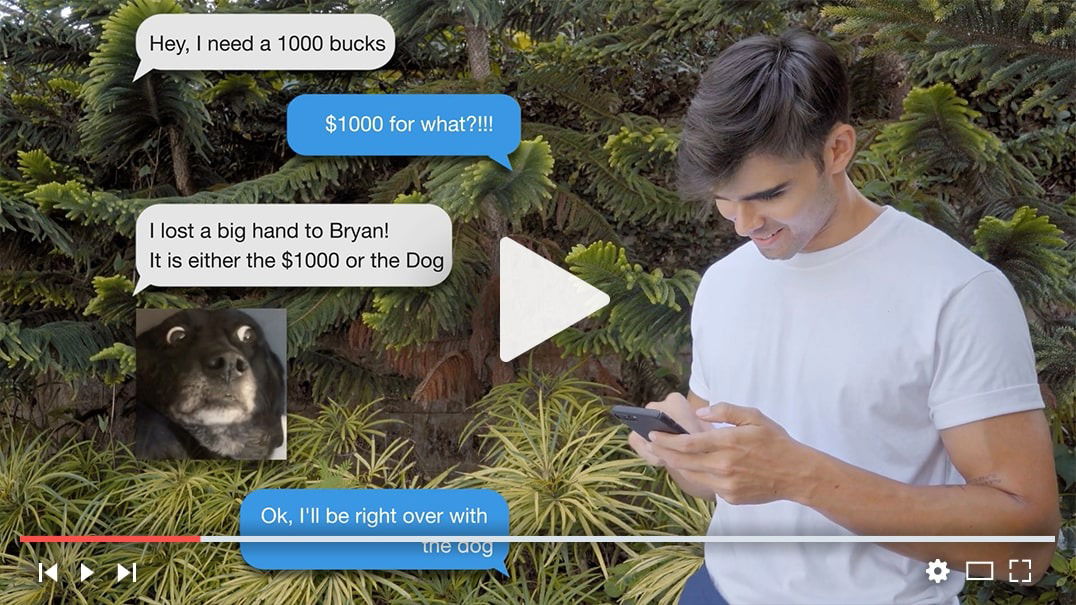 I bet you have already spun the first story that you want to play out as a TxtVideo and deliver your marketing message in a fun and exciting way.
But hold your horses for a moment here and consider this…
It's true that it's absolutely necessary to have the right tools to hit the bulls-eye when it comes to marketing…
2 x Extra phone app skins for ultra realistic text video stories
WHICH ARE ONLY AVAILABLE AS PART OF THIS PREMIUM UPGRADE OFFER
More options = More Money 
Use them to get more views on your products or sell upgrade packages to your clients.
WAIT! HERE'S AN EXCLUSIVE OFFER THAT YOU CAN'T AFFORD TO MISS...
Pay yearly and get 6 months free
*Every month new scripts & video backgrounds will be added to your TxtVideo account. Plus, all new phone app skins that are released will instantly be added to your account at no extra cost.