This toolkit will help you during the following scenarios:
When a client isn't following through

When a customer asks for a refund

When a customer visits a sales page but doesn't buy

When a potential client says, "It's not in my budget"

When a potential client says NO

When a potential client schedules a discovery session but doesn't show

When they hire another coach instead of you

When you want to re-engage a canceled member

When you want to reconnect with a past client

When Your sales call doesn't go as planned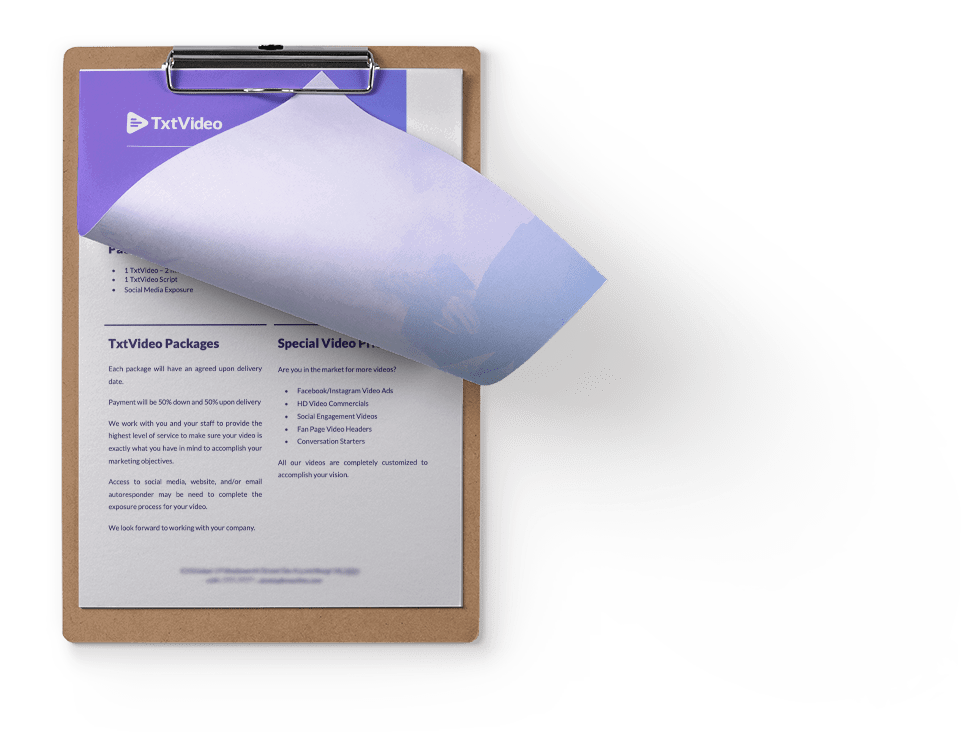 We've done all the hard work for you
Our internal team of experts have planned and rigorously tested each and every part of this incredibly detailed toolkit from beginning to end. So we KNOW it can deliver amazing results - even if you've never run your own business before. 
 © TxtVideo 2022 - All Rights Reserved
IMAGINE WORKING WITH BIG BRANDS AND LUCRATIVE CLIENT PROJECTS NO ONE ELSE HAS ACCESS TO...
Get access to all our closely guarded inside secrets and start making SERIOUS cash with TxtVideo
We're opening the doors to a handful of people for a limited time...
Limited Availability: This is a rare chance to learn powerful marketing strategies directly from the creators of TxtVideo and DropMock
TxTVideo and Facebook are a match made in heaven.
But if you don't know what you're doing, you can make costly mistakes and waste a ton of time and money trying to get things right.
How to get customers and grow your business FAST using TxtVideo and Facebook ads
We'll walk you through everything you need to create lucrative TxTVideos and Facebook ads that get those dream customers knocking at your door - without costing you a fortune! And it should only take you a couple of days to get up and running, max.
This alone is worth the price to Bootcamp. The powerful and proven strategy techniques you'll learn will give you the ability to create high-impact offers and deliver services that will keep your customers coming back time and time again to work with you.
This is your only chance to get your hands on this groundbreaking marketing strategy.
The repeat profit power of the "Sequence Strategy"
Bootcamp starts on Day 1 as it means to go on - with a BANG. We help you hit the ground running with TxtVideo 2.0 so you can start seeing massive results as soon as possible.
The only 2 simple steps you need to take immediately to catapult your business to the next level
We've uncovered a HUGE revenue opportunity that nobody else is talking about. If you're a marketer or an entrepreneur, this will be an absolute goldmine for your business growth.
Find the "low hanging fruit" in the market that desperately need TxTVideo technology
Giant brands aren't as far out of reach as you'd think. You'll learn why elite brands LOVE technology like TxTVideo 2.0, how to approach them, and how to get them to say YES to working with you.
Make your dream of working with big brands a reality
Graduate from Bootcamp as one of the very few certified TxTVideo 2.0 Experts in the world! 
After training wraps up, you'll take a test to get your graduation document - and the enviable title of TxTVideo 2.0 Expert!
Get certified as a TxTVideo Expert – one of a very select group
You'll receive the exact webinar presentation and transcript that we use to sell TxTVideo 2.0 to our clients
YOU'LL WALK AWAY LEARNING:
And you won't just learn about TxtVideo
Scripts, upsells, and strategies PLUS an action plan to help you implement everything you've learned during the course - these are what make TxtVideo 2.0 Bootcamp a MUST HAVE.
YOU'LL WALK AWAY WITH THE FOCUS, DETERMINATION, AND SKILLS YOU NEED TO BECOME A FORCE TO BE RECKONED WITH IN THE MARKETING WORLD
Here's what our Certified TxtVideo Experts say about their Bootcamp experience
Your complete "Business Tool Box" and "Bootcamp Training"
Secure your place in the TxtVideo Bootcamp NOW
Don't miss this one-time opportunity to get everything you need to create TxTVideos and Facebook ads that SELL
This product and the owners do not guarantee you income or success by the use of this tool. Your results will vary from those shown. You assume all risk for any and all results, including financial losses or gains you may experience. This website is in no way affiliated with Facebook or any of Facebook entities. 
Disclaimer: TXTStories does not endorse, is not affiliated with and did not use TxtVideo to create their amazing videos. Their success inspired us to develop this cloud based software for you to be able to create similar videos for your business.
HAS EVERYTHING YOU NEED TO START MAKING MONEY FROM TXTVIDEO 2.0
Whether you're an agency looking for a unique, profitable service to sell to clients
This done-for-you business tool box has everything you need to start making instant profits from your TxtVideos – no matter who you are.
The Business Tool Box gives you the EXACT steps you need to launch your new product into the marketplace and start getting paid to do more of what you love - making TxtVideos!
Or you want to turn your TxtVideos for FUN into TxtVideos for CASH
A marketer who wants to make more money - fast
Our marketing team has spent enormous amounts of time developing a proven system that will attract clients who are desperate to hire someone like you to help with their video marketing.
You'll get TxtVideo scripts that are ready to launch for 7 niches that are the most lucrative right now - Pizza, Chiropractor, Roofer, Dentist, Apparel, Lawyer, and Real Estate. 
All of these scripts are fully customizable for ANY industry so you can get started fast.
Sales video, funnel, and email sequences, and EVERYTHING you need to succeed with TxtVideo
It can take years to nail the art of a proposal that makes customers say, "Yes!". Our persuasive proposals and quote sheets give you the professional edge you need to get clients excited about paying for your TxtVideo services.
Persuasive proposals that land the project
THE BUSINESS TOOLKIT GIVES YOU A STEP-BY-STEP ROADMAP TO SUCCESS
"What should I charge for selling TxtVideos?" 
This is the number one question we get asked by our customers. Your Business Toolkit includes pricing sheets that give you the exact framework you need to price every video for maximum profit.
Done-for-you quote sheets
Contracts and agreements can be tricky. We've covered all your bases with pre-made templates to ensure you and your new TxtVideo clients are protected at every step when you work together.
Bulletproof contracts and agreements
Our professional invoicing sheets get you paid faster. A proper invoice system is crucial to the success of your business, so we've left nothing to chance. These clean, modern invoice sheets keep you and your customers on the same page for every project.
Get paid faster with invoice sheets
The TxtVideo Business Tool Box
Plus as a special bonus for action takers
OUR COMPLETE "BUSINESS TOOL BOX" HAS EVERYTHING YOU NEED TO GET HUNDREDS OF EAGER CUSTOMERS AND TAKE YOUR NEW PRODUCT FROM ZERO TO PROFIT - FAST!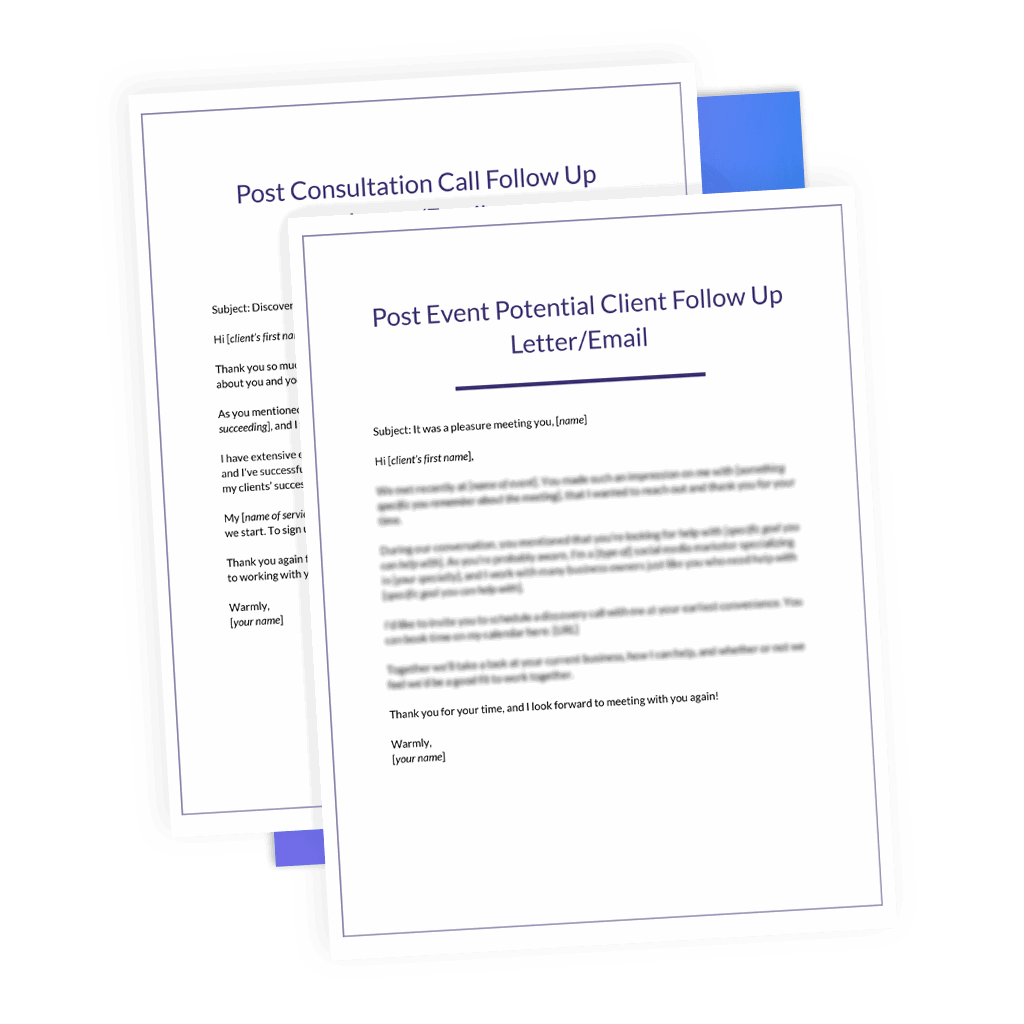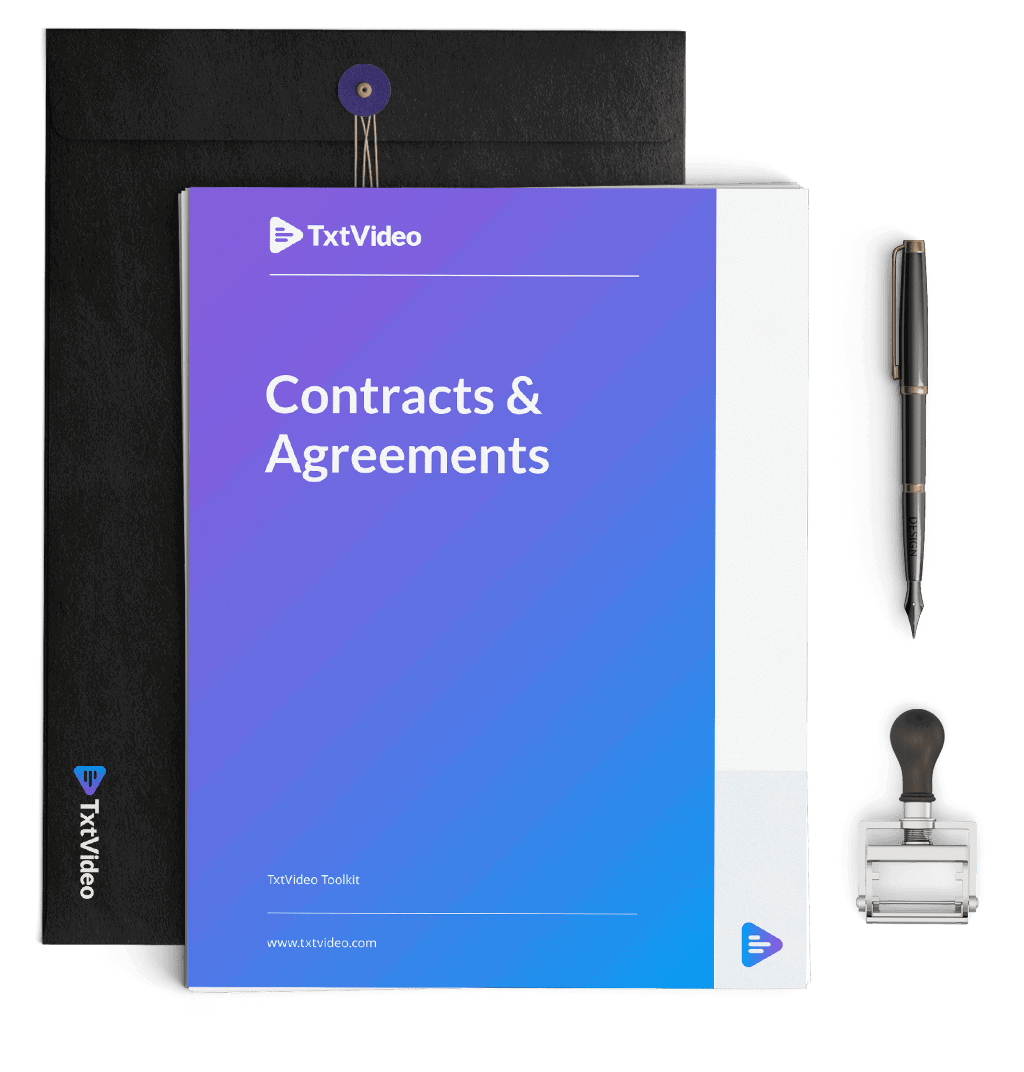 The Exact emails to send to business owners to get them excited about working with your company to create them TxtVideos.
The exact phone scripts you or your employees  can use to land lucrative deals with small business owners looking for your video marketing services and TxtVideos.
This toolkit includes:
Client Reactivation Letter

Client Testimonial Request Letter

JV Program Invitation Letter

Post -consultation-call Follow-up Letter 

Post-event Potential Client Letter

Referral Bonus Letter for Existing Coaching Clients

Referral Request Letter
Newly Acquired Client Kit
This toolkit includes:
Welcome Letter

Business Goals Worksheet

Client Call Notes

Client Invoice Sample

Coaching Agreement

How Our Agency Works

My Clients History Form

Payment Arrangement Form

Referral Request
This toolkit includes:
Payment Plan Arrangement Letter

Past Due Letter

Insufficient Funds Letter

Failed Payment Follow Up Letter

Declined Payment Letter

Expired Credit Card Letter

Upcoming Membership Renewal Letter

Upcoming Membership Renewal Reminder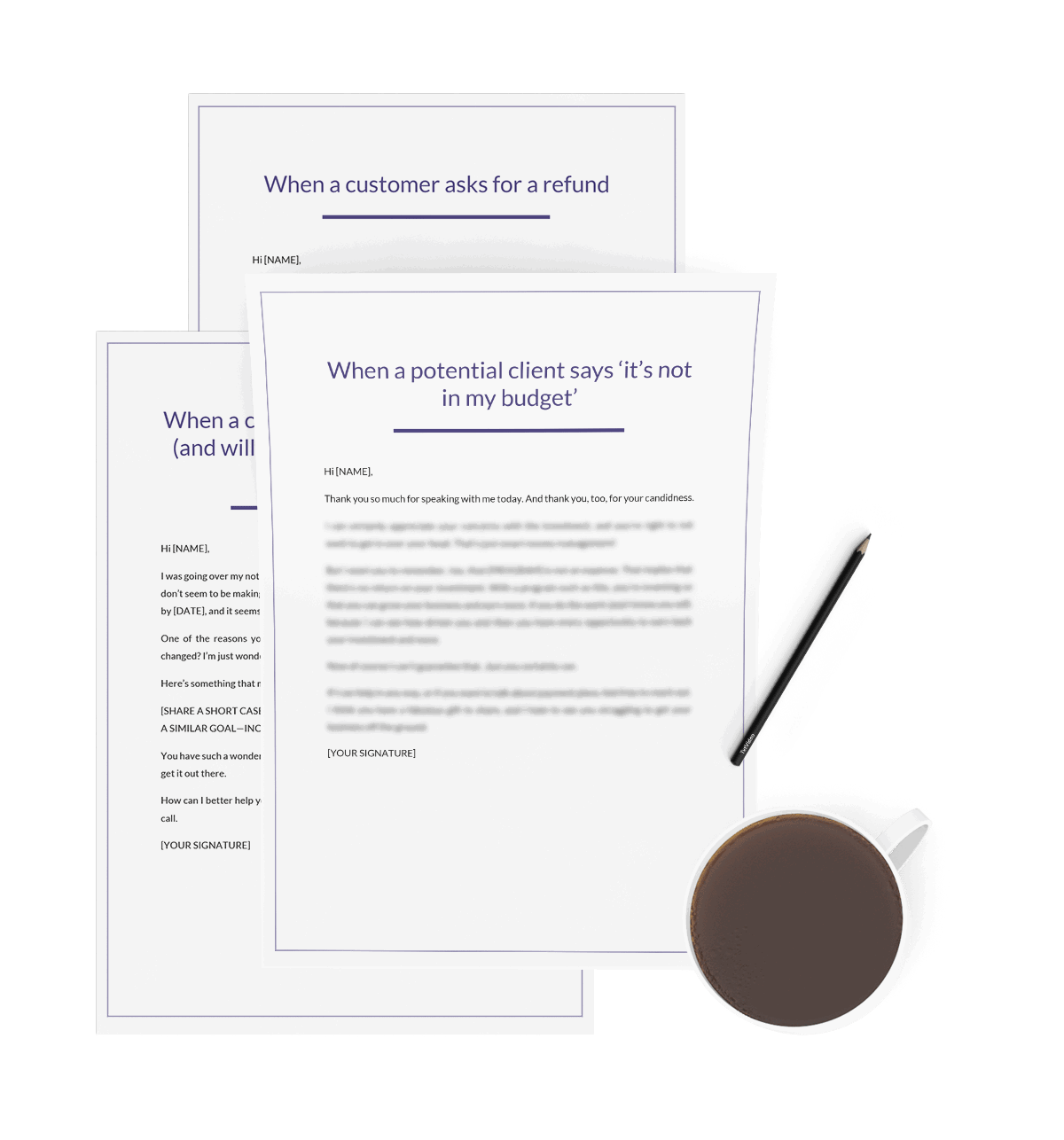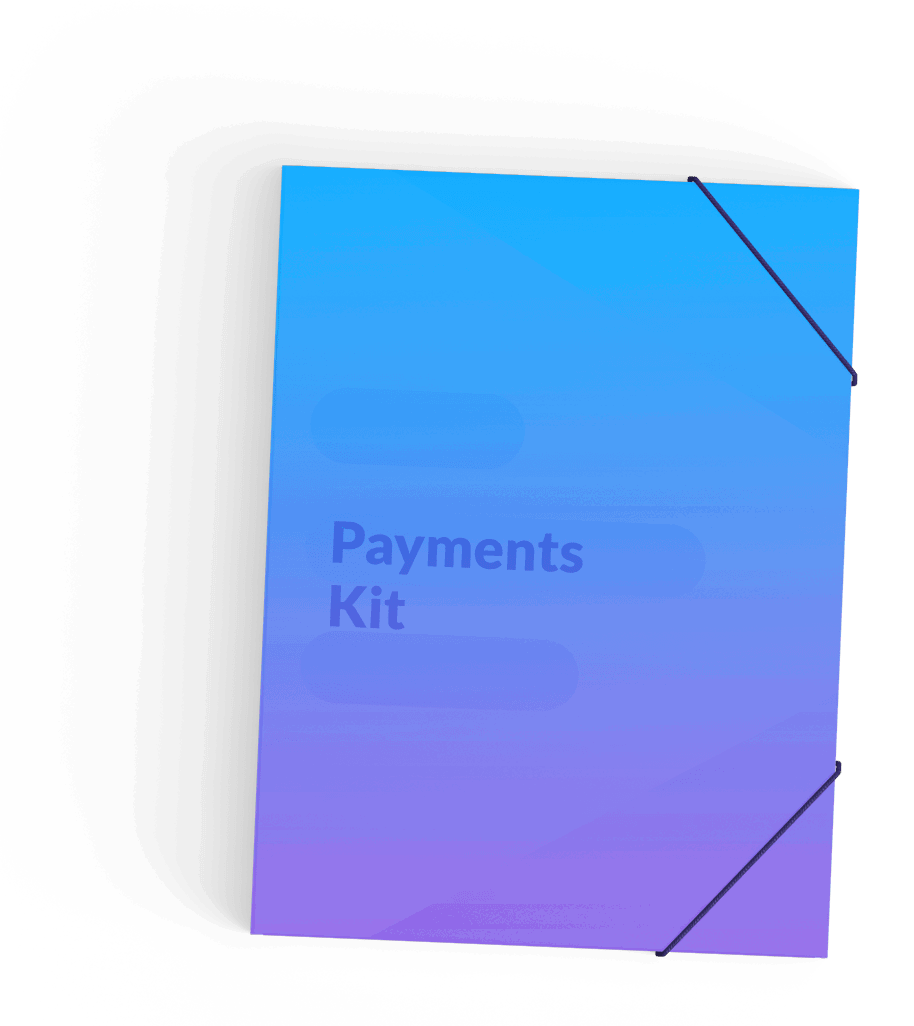 DO NOT PRESS "BACK" OR RELOAD THIS PAGE! THIS IS THE ONLY TIME YOU'LL SEE THIS OFFER.